Tesla Model S: Pull Onto Flatbed Truck From Front (Using Tow Eye)
NOTE: If Model S has no low voltage power, you need an external low voltage power supply to open the hood or use the touchscreen. See If Vehicle Has No Power.
CAUTION: To avoid damage, only pull the vehicle onto a flatbed truck using a properly-installed tow eye. Using the chassis, frame, or suspension components to pull the vehicle can result in damage.
1. Locate the tow eye. The tow eye is located in the front trunk.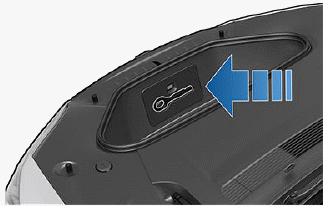 2. Release the front tow eye cover by pressing firmly on its top right perimeter until it pivots inward, then gently pulling the raised section toward you.
NOTE: The front tow eye cover is connected to the vehicle's black negative (-) terminal.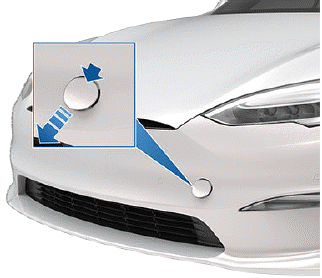 3. Fully insert the tow eye into the opening, then turn it counter-clockwise until securely fastened.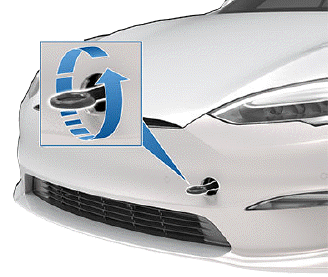 4. Attach the winch cable to the tow eye.
CAUTION: Before pulling, make sure the tow eye is securely tightened.
5. Activate Transport Mode.
6. Pull Model S slowly onto the flatbed truck.
READ NEXT:
NOTE: If Model S has no low voltage power, you need an external low voltage power supply to open the hood or use the touchscreen. See If Vehicle Has No Power. NOTE: Vehicles equipped with a hitch re
CAUTION: To avoid damage, only pull the vehicle onto a flatbed truck using a properly-installed tow eye. Using the chassis, frame, or suspension components to pull the vehicle can result in
If Model S has no low voltage power, perform the following steps to open the hood or jump start the auxiliary low voltage battery. Jump Starting the Low Voltage Battery CAUTION: Model S cannot be us
SEE MORE:
Removal Remove front fascia for access (refer to procedure) Disconnect headlight connectors (x2). Remove bolts (x4) securing headlight to carrier and fender (torque 4 Nm). Note: LH wheel arch lin
Touch Controls on the bottom corner of the touchscreen to control features and customize Model S to suit your preferences. The Controls screen appears over the map. Touch an option on the Controls screen to display the various settings and options associated with the chosen option. Swipe to